The Royal Academy of Music will be 200 in 2022, and it celebrates with an ambitious project: 200 composers to write new works
---
The Royal Academy of Music will be 200 in 2022, the world's second oldest conservatoire (the Paris Conservatoire is older). The Academy has launched an ambitious new project, 200 pieces which will culminate in 2022: asking 200 composers to write 200 new works for solo instrument or voice, the idea being that the project will celebrate the here and now and leave a legacy of works for future students and performers.

Starting this year all the works will be premiered at the Academy by students and will be recorded by the in-house Audio-Visual team. From Summer 2020, the recordings will be available on the Academy's new website as will a selection of the scores, thus creating an on-line resource which will climax in 2022 with all 200 new pieces.

Alongside Òscar's contribution, other composers taking part in the project include Diana Burrell, Luke Bedford, Philip Cashian, Sir Peter Maxwell Davies, David Sawer, Robert Saxton and Mark Anthony Turnage. Many are RAM Alumni, students, staff and honorands. The range of composers involved is broad and not just confined to the UK.
---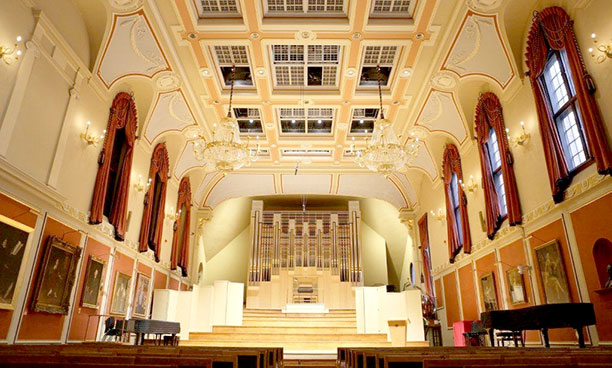 ---