The invitation to conduct the Orquesta Filarmónica Juvenil and the Orquesta Filarmónica Juvenil de Cámara includes two different programmes and five concerts across the capital city of Colombia
---
Òscar will work with the youth orchestras of the Orquesta Filarmónica de Bogotá, following invitation from its Artistic Director, Josep Caballé i Domenech. He will work with the young Colombian musicians for over two weeks, in the period during October 21st and November 5th, 2019.
This collaboration will include two ensembles (the Orquesta Filarmónica Juvenil and the Orquesta Filarmónica Juvenil de Cámara) in two different programmes including music by Mozart, Finzi, Schoenberg and Beethoven and in venues across the capital city including Auditorio Teresa Cuervo Borda, Auditorio Fabio Lozano (Bogotá University), and the Teatro Estudio del Centro Cultural Julio Mario Santo Domingo.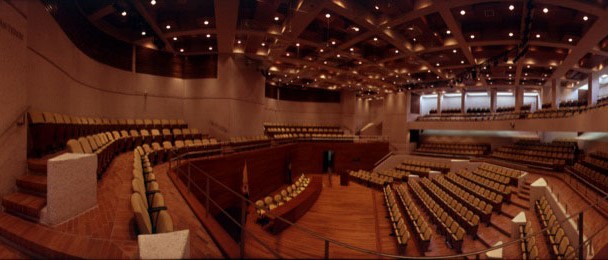 The Orquesta Filarmónica Juvenil:
A 40-member ensemble, the core of its repertoire are pieces from the Classical Period and the Romantic style, particularly from composers such as Beethoven, Mozart, Haydn, Mendelssohn and Brahms.
It has taken part in highly demanding productions like the operas Falstaff by Verdi, Candide by Bernstein and Midsummer Night's Dream by Britten, the Bogota International Classical Music Festivals Bogota is Mozart, Bogota is Romantic Russia as well as the IX International Music Festival in Cartagena.
The Orchestra has been conducted by maestros Germán Gutiérrez, Adrián Chamorro, Rodolfo Fischer and Andrés Felipe Jaime.
The Philharmonic Youth Chamber Orchestra
The Philharmonic Youth Chamber Orchestra is a 20-member ensemble of bowed string instruments that generally perform a repertory of pieces ranging from the Baroque Era to Contemporary works as well as compositions from Latin America and Colombia.
A few of the many Colombian composers whose works have been performed by the Orchestra are Pedro Sarmiento, Fernando León, Felipe de Hoyos and Francisco Lequerica, among several others.
The ensemble has premiered works by Colombian and Latin American composers such as The Three Colombian Dances by Fernando León Rengifo, Trilogy of Andean Dances by Jorge Andrés Arbeláez and Fantasy for Classical Guitar by Jorge Cardoso.
This Orchestra has been on stage with world renowned figures like Krzysztof Penderecki, Jeff Manookian, Maxim Novikov, Gianluca Marcianó, Gabriel Ahumada and Simón Gollo.