For Òscar's first appearance at the international festival, he conducted music by Bach, Bloch and Schoenberg, including a collaboration with erhu virtuoso Peng Fang
---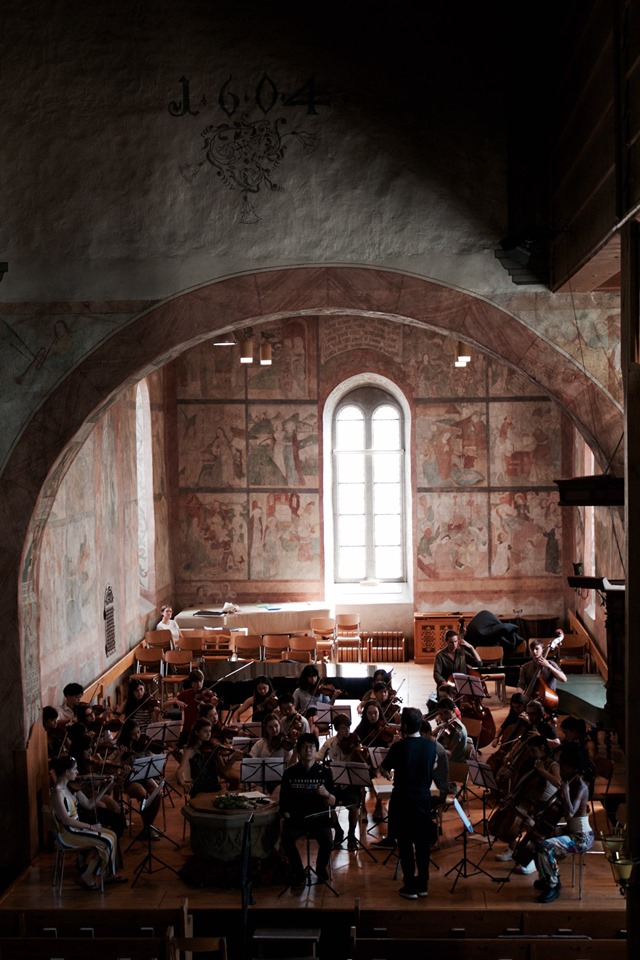 The orchestra of The Yehudi Menuhin School returned to perform in the Gstaad Menuhin International Festival 2019, following what is a long established tradition of two-yearly visits of the School to the Swiss festival created by Yehudi Menuhin – which now carries his name.
On this occasion, the programme included some celebrated, well-known classics of the string orchestra repertoire, like Bach's Double Violin Concerto or Schoenberg's highly Romantic, emotionally charged Verklärte Nacht, and an homage to Swiss composer Ernst Bloch -within days of the 60th anniversary of his passing – by performing his fine, rarely performed Concerto Grosso No1.
This was complemented by a joyful collaboration with Jia Pen Fang, a well-known virtuoso of the traditional Chinese instrument, the erhu.
---
Venue:
Saanen Kirche, 24 July 2019, 19.30hrs
Concert Programme:
–Erhu Suite (Pen Fang, solo erhu)
-J.S.Bach, Concerto for Two Violins BWV1043 (SongHa Choi and Tianyou Ma, soloists)
-Ernst Bloch, Concerto Grosso No1 (Can Arisoy, piano obbligato)
Interval
–A. Schoenberg, Verklärte Nacht
Live performance of Verklärte Nacht in The Menuhin Hall, days before visiting Gstaad: